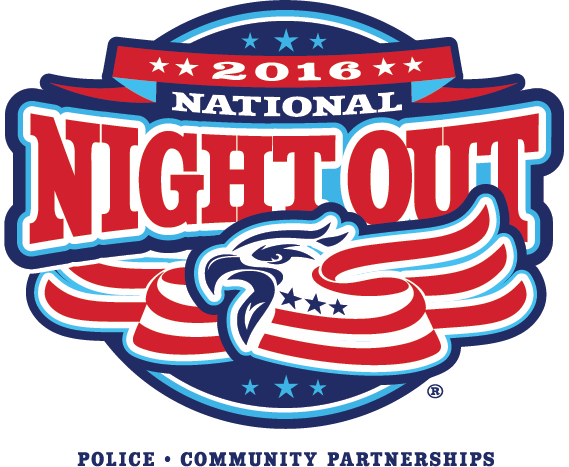 ​Tuesday, August 2 is National Night OutNational Night Out is an event held in over
16,000 communities across the country
every year, created by the National Association of Town Watch.
It is held the first Tuesday of August usually in the evening
from around 5pm-9pm.
Check your town's website for more details or contact you local
police department

This annual community-building campaign promotes
police-community partnerships and neighborhood
camaraderie to make our neighborhoods safer, better places to live.

The goal of National Night Out is to enhance the
relationship between citizens and law enforcement, bolster a sense
of community, deter crime, and
give the children a fun and safe night on the town.If your town is not having an event or you cannot attend, be sure to
leave your front porch lights on and/or sit outside to interact
with your neighbors,which is the spirit of National Night Out.
Join with your neighbors to observe National Night Out by organizing
small block parties, get-togethers
in your neighborhoods. Get out and meet your neighbors. Most NNO events include activities for children, food, refreshments,
a wealth of information from numerous organizations, K9 demonstrations,
and other fun events.